Education Today 2023 Online Event
WELCOME
Your dream education into reality
The Education Today Conference features over 12 academic sessions and events. This includes Plenary sessions, talks, workshops, forums, poster presentations and a vibrant social programme. This year the conference will be a full virtual event due to COVID restrictions. Nearer the time of the Conference you will be able to download our Preview Brochure and Conference Programme so you have an accurate idea of what will be happening the day of the conference. For now, we are just able to give you a flavour of what you can expect.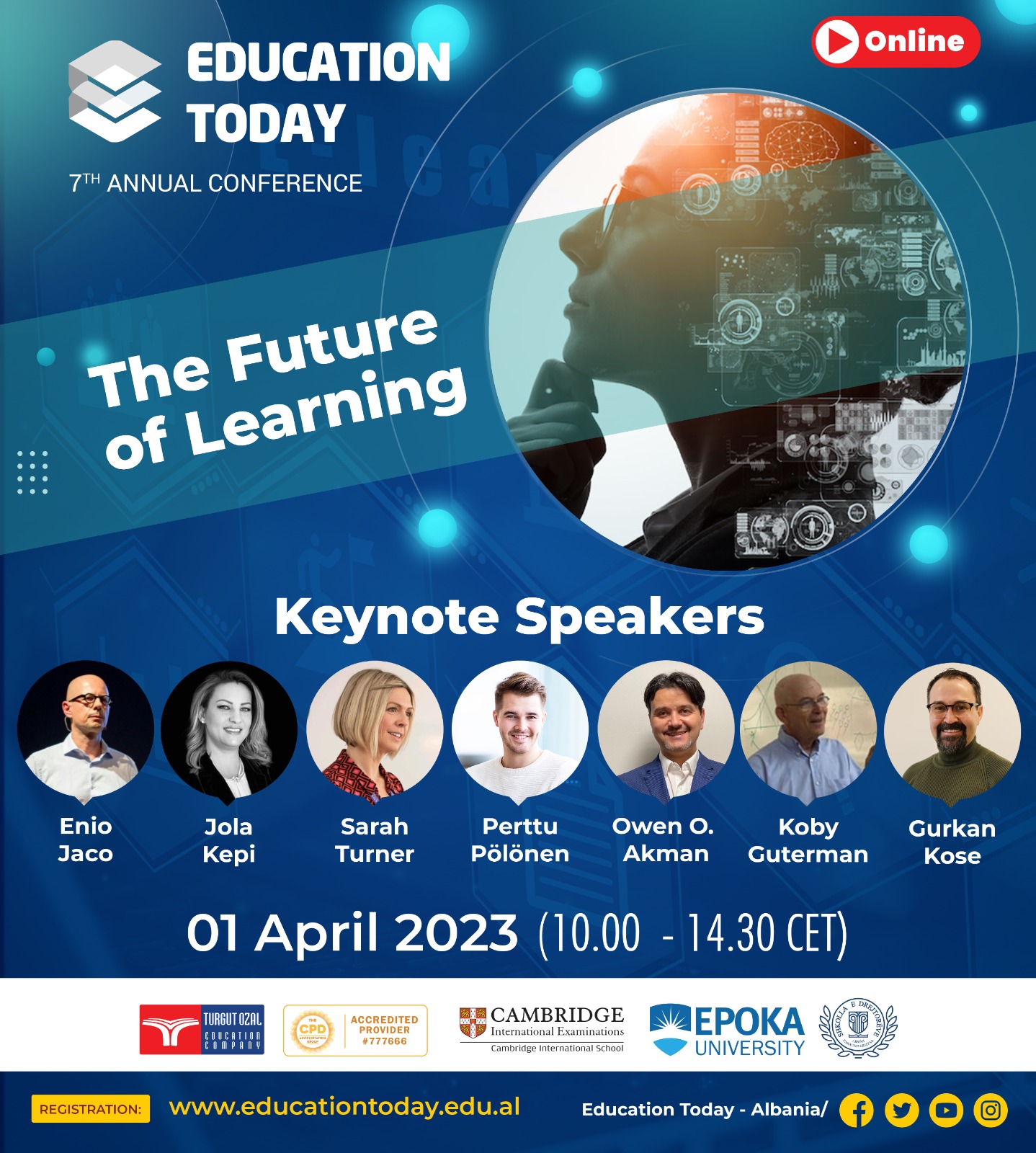 Keynote Speakers
Education Today 2022 ONLINE Event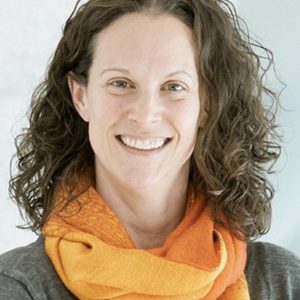 The lead teacher trainer and senior tutor for Cambridge University Press & Assessment in Japan
Topic: Continual Professional Development: Options and Importance
Tanja McCandie has been involved in English education for over 20 years and has worked in various contexts in Canada, the UK, and Japan. She is the founder of www.equityeltjapan.net, is a doctoral candidate, an award winning presenter, and the lead teacher training and senior tutor for Cambridge University Press in Japan. Her research interests include gender, teacher education, and leadership.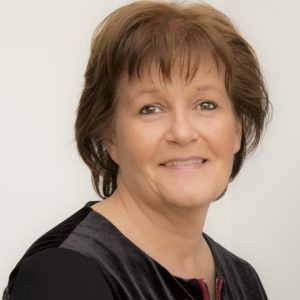 Teacher trainer, author, presenter and team trainer for Cambridge University Press & Assessment
Topic: Future-proofing ourselves and our students
Anne Robinson has been involved in English Language Teaching for over thirty years as a teacher, trainer, language school director and consultant to various educational bodies. As a Cambridge author, Anne has written several publications, including the Fun for series, Fun Skills and the Exam Booster for Advanced. Currently, Anne is writing content for several digital products, as well as for her webpage, teachingtogether.info, where she shares materials and insights for teachers.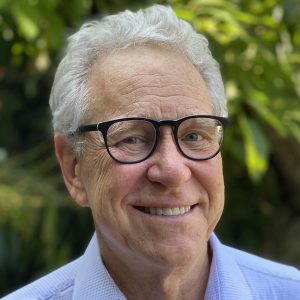 Senior Director, Global Learning, Discovery Education
Topic: A fun tour of educational technology
Hall Davidson has worked from think tanks in Turkey to classrooms in Tennessee. He has collaborated with thought leaders including teachers, superintendents, and departments of education. A former K-12 bilingual math teacher and college faculty member, he left the classroom to become part of an Emmy-winning team, creating math and technology integration programs. For forty years, he has been an educational innovator in important waves of change, first in broadcasting, then computers, and now digital learning. His talks blend humor, deep insight, and data from both education and industry and illustrate the big picture with nuts and bolts examples. He has worked with transformational industry groups, education ministries, and with thousands of students through guidance of the nation's oldest student media festival. Across four decades of work with education, he identifies right now as the most transformative and important time for teaching and learning.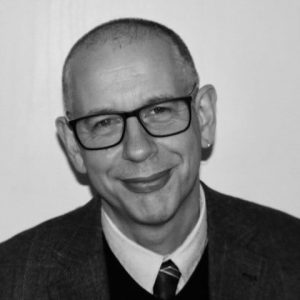 Award-Winning Writer, Educational Technology Trainer and International Conference Speaker. Co-founder of PeacheyPublications.com.
Topic: Teacher Development for the 21st Century
Nik Peachey has been involved in education since 1990 and has worked all over the world as a language teacher, teacher trainer, technology trainer and educational technology consultant. He is an award winning course designer and materials writer and the author of Digital Video, Web 2.0 Tools for Teachers,and co-editor of Creativity in the English language classroom.
He has been involved in major training consultancies for ELT schools, organisations, publishers and education ministries around the world including companies like the British Council, BBC, Open University, International House, Google and many more.
He is an experienced virtual and physical conference presenter and has delivered educational technology related talks and workshops at major conferences all over the world. In May 2012 he won a British Council ELTon for Excellence in Course Innovation for the Blended Learning in ELT course he designed for Bell Educational Services. He is best known for his free blogs, which have attracted more than 3 million page views. He holds a Masters in Educational Technology and ELT, is a Prince 2 Qualified Project Manager, holds Cert TEFLA and Dip TEFLA and has worked as a teacher trainer on both courses.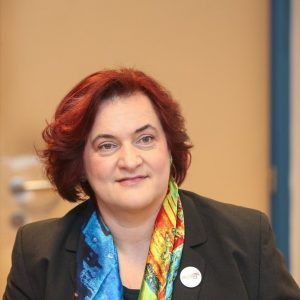 Education Analyst & Adviser, Project leader for reforms in education, European Commission expert in AI & hyflex education, Mathematics and Computer Science professor
Topic: Artificial intelligence in learning and teaching
Lidija Kralj is a senior analyst in European Schoolnet, as well as an eLearning and project manager, and a lecturer in Mathematics and Computer Science with 30 years of experience.
Past three years she was the Assistant Minister in the Ministry of Science and Education, the leader of comprehensive curricula reform, and several international and national projects in Croatia. She is also a member of expert workgroups for the development of national education strategy, primary education curriculum, the use of ICT in education, and the Computer science curriculum. Expert in the European Commission's working groups on Artificial intelligence and data in education and training, digital education and safer internet; UNESCO workgroup on AI in education, and author of digital learning resources, online courses, webinars, and textbooks, as well as an advisor and teacher trainer.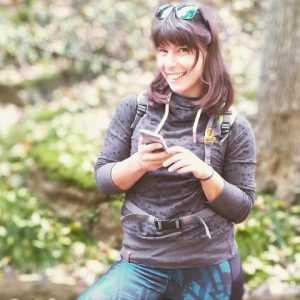 Trainer, and lecturer of methodology & education technology at a Hungarian university.
Topic: Engaging and exciting homework tasks
Jo has been teaching English for more than 10 years in Hungary, Poland, and in the UK. Having finished her DELTA, she became actively involved in teacher training. She is a regular presenter at TEFL conferences, an assistant lecturer of ELT methodology at a Hungarian university, and a content creator for several English teaching websites and video channels. She has also just started her PhD, focusing on assessment and feedback. In her free time, Jo loves going downhill and jumping around in foreign forests on her mountain bike.  @jo_shortnsimple on Twitter www.shortandsimpleenglish.com/blog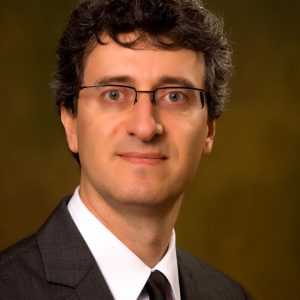 Founder and Chairman, Center for Curriculum Redesign, Harvard University
Topic: Education for a post-Covid world
Charles Fadel is a global education thought leader and author, futurist and inventor; founder and chairman of Center for Curriculum Redesign; visiting scholar Harvard GSE; member President's Council at Olin College of Engineering; chair education committee at BIAC/OECD; co-author of Artificial Intelligence in Education" (2019); "Four-Dimensional Education" (framework in 20 languages) and best-selling "21st Century Skills"; founder and president Fondation Helvetica Educatio (Geneva, Switzerland). Has worked with education systems and institutions in more than 30 countries. Spent 25 years in technology management; formerly Global Education Lead at Cisco Systems, visiting scholar at MIT ESG and harton/Penn CLO, angel investor with Beacon Angels. BSEE, MBA, seven patents. Charles consults selectively with high-potential jurisdictions, schools, universities, corporations and foundations around the globe.  He has contributed to education projects in more than thirty countries, including Australia, Brazil, Canada, Chile, Finland, the Netherlands, New Zealand, South Africa, South Korea, Sweden, Switzerland, Tunisia, and the United States, to name a few.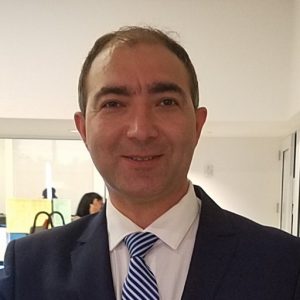 The founding Head of School at Fulton Science Academy Private School.
Topic: Exploring Education in a Rapidly Changing World
Dr. Kenan Sener is the founding head of school for Fulton Science Academy Private School in Atlanta. He has 7 years of teaching and 18 years of school administration experience in K-12 public and private school settings. Fulton Science Academy focuses on STEAM education and gifted education and currently ranks third-best private school in Georgia. Dr. Sener has a doctorate in Educational Leadership from Johns Hopkins University, a master's in Educational Leadership from Kennesaw State University, and a bachelor's in Management Information Systems from Alliant International University. Dr. Sener is the recipient of the 2011 and 2021 National Blue Ribbon School of Excellence Award by the U.S. Department of Education, 2016 STEM Education Award by Technology Association of Georgia, 2017 Spirit of Discovery and Imagination Award by Global Destination Imagination, and 2021 Best Boss Award in North Atlanta by Appen Media. He currently lives in Atlanta with his wife, three children, and two cats.
Conference Recordings
Explore Our Conference Recordings Here 
OUR CONFERENCES
Be the best, and stand out among your peers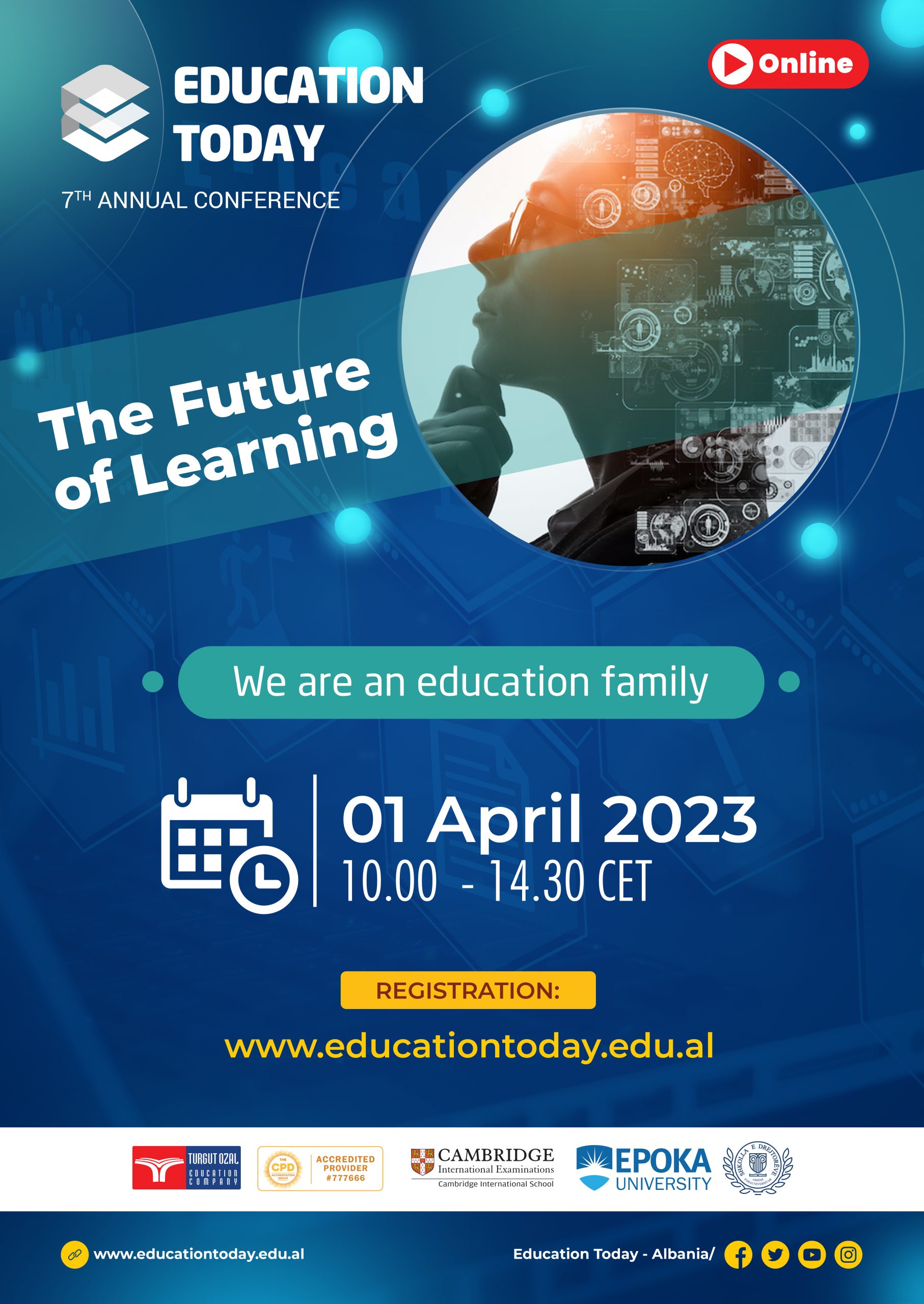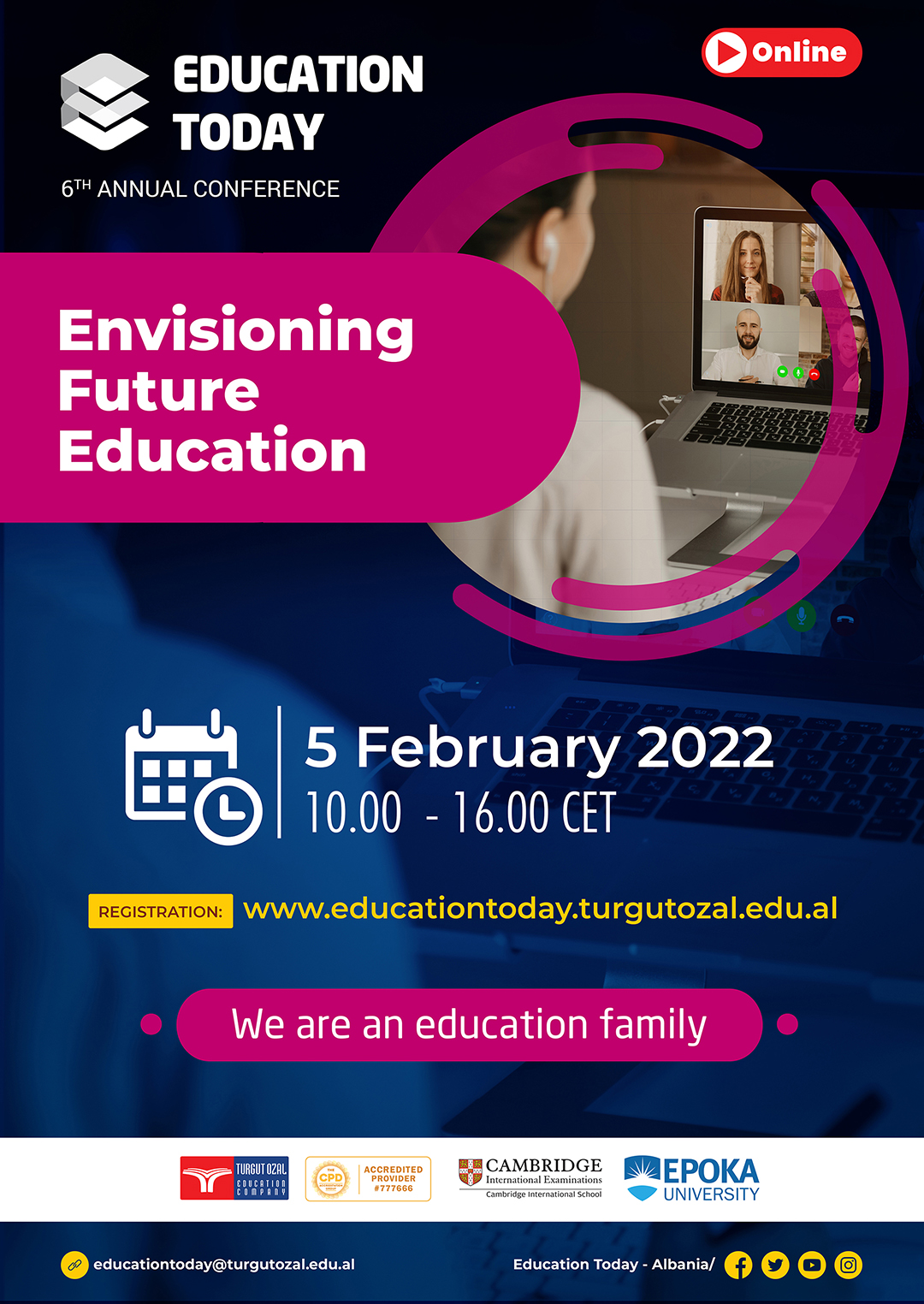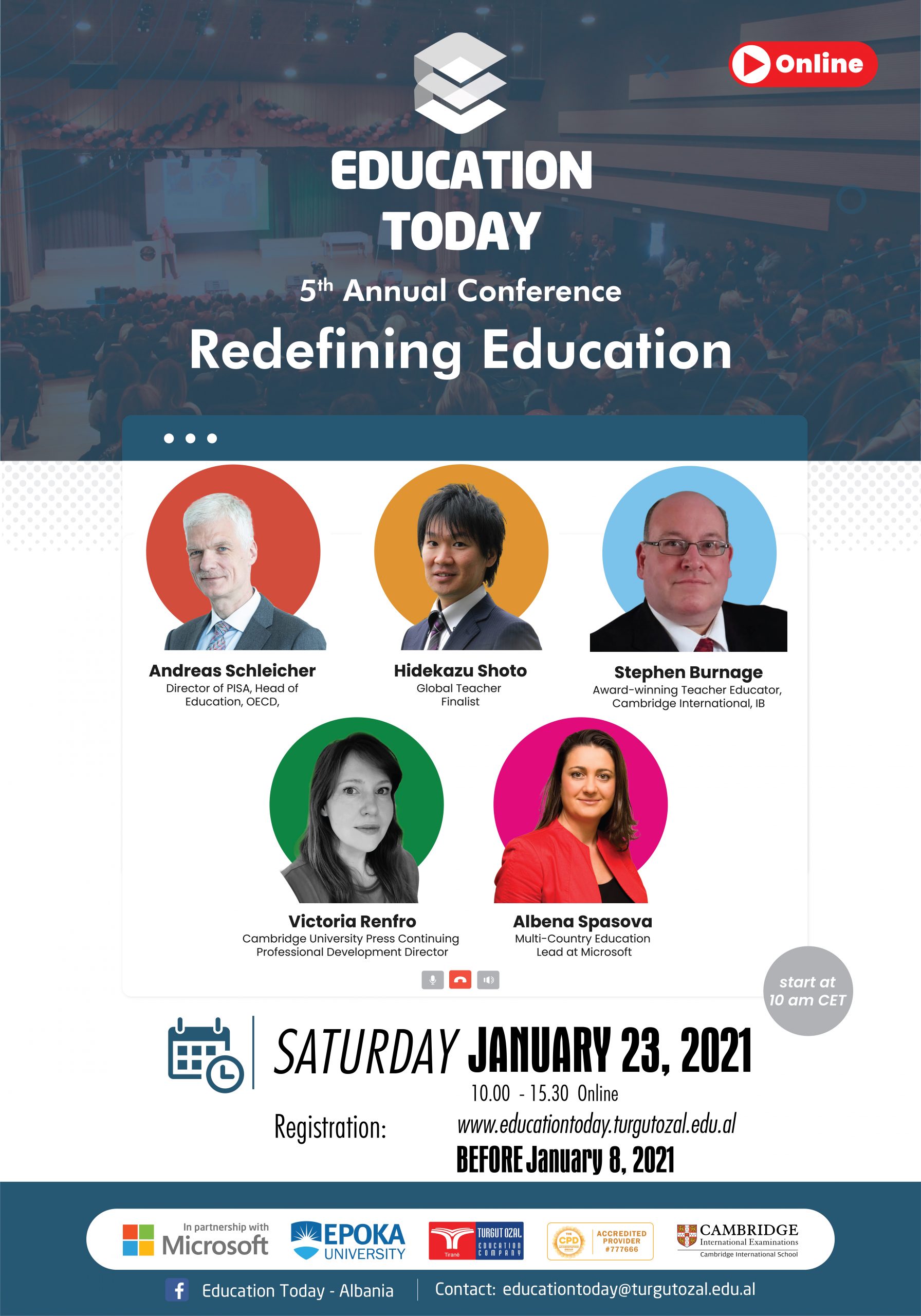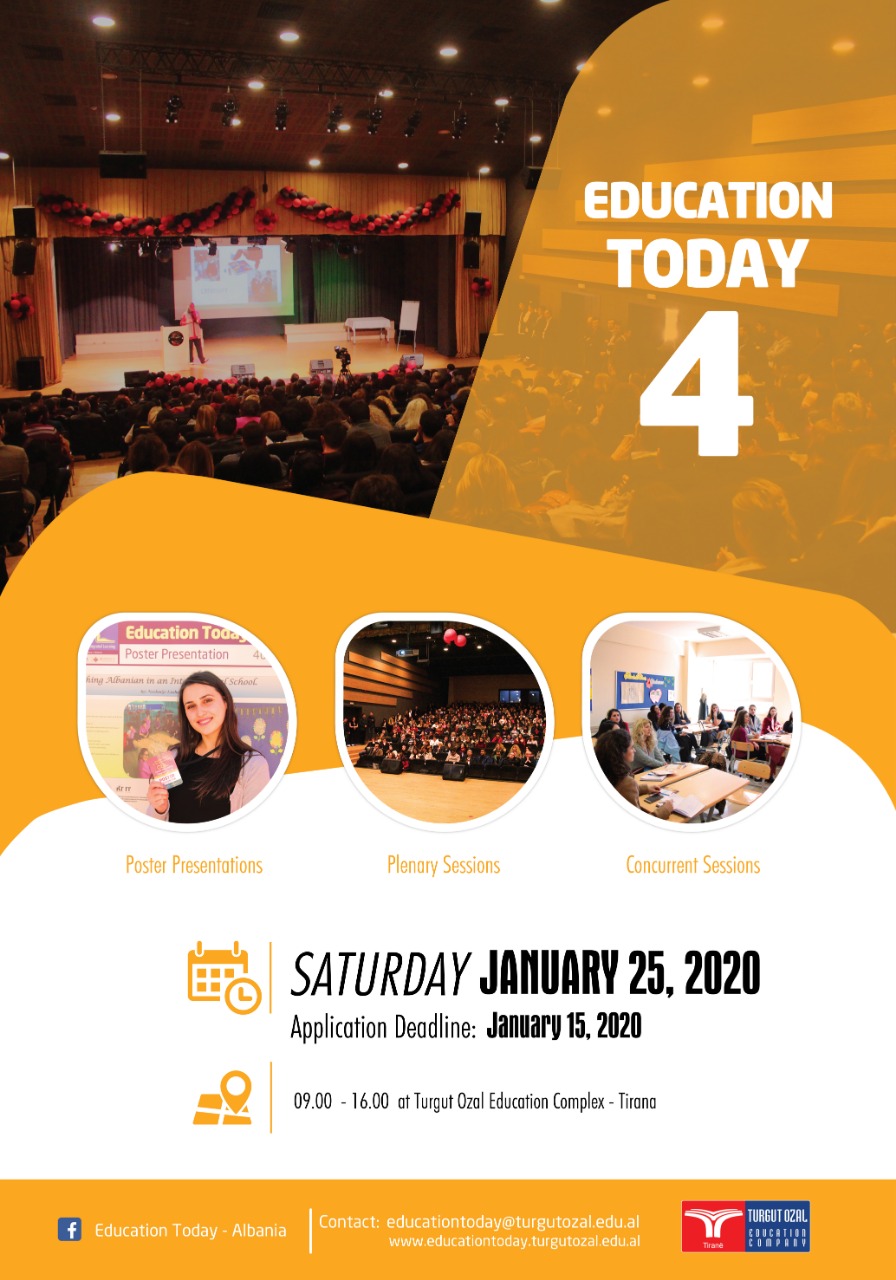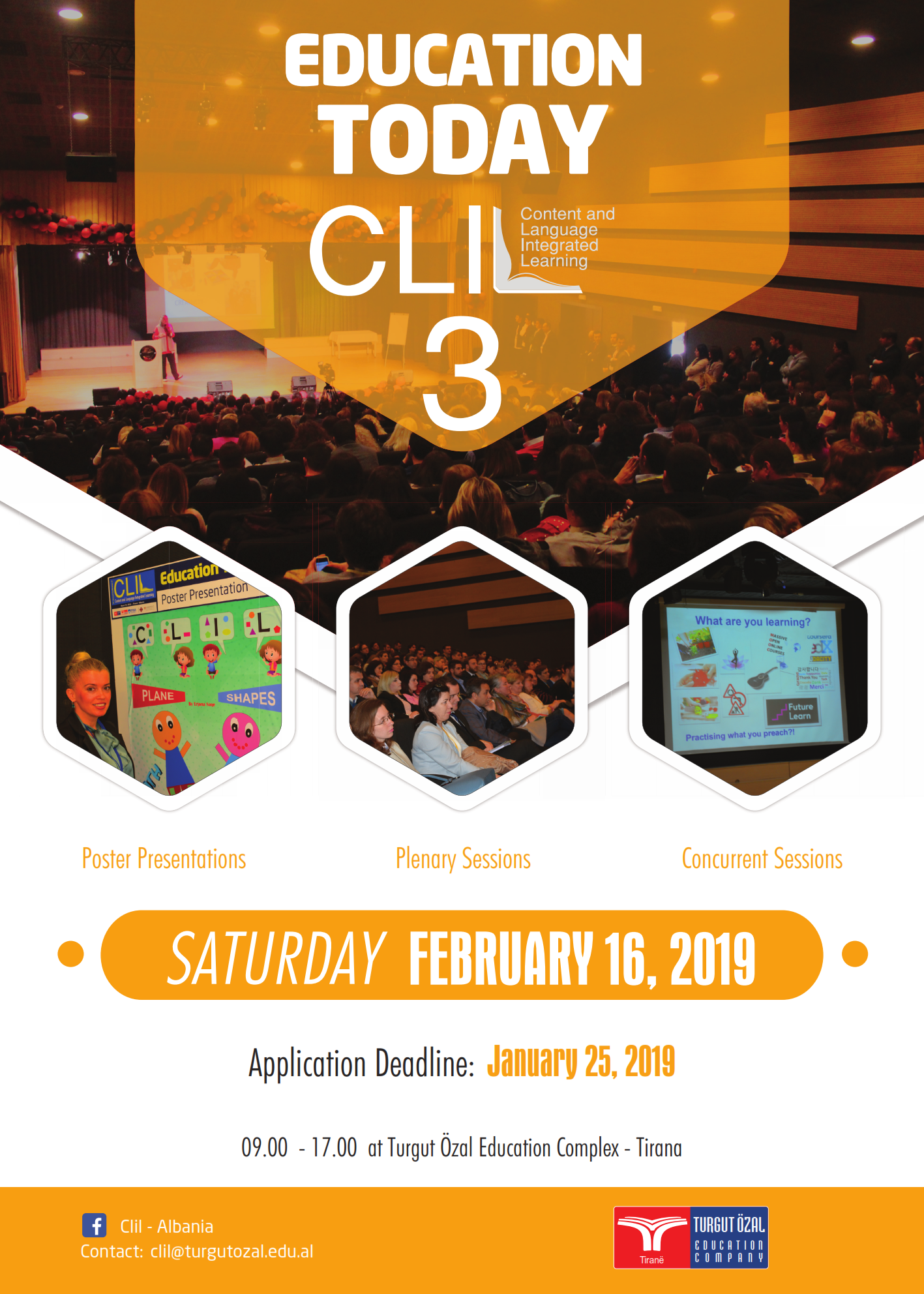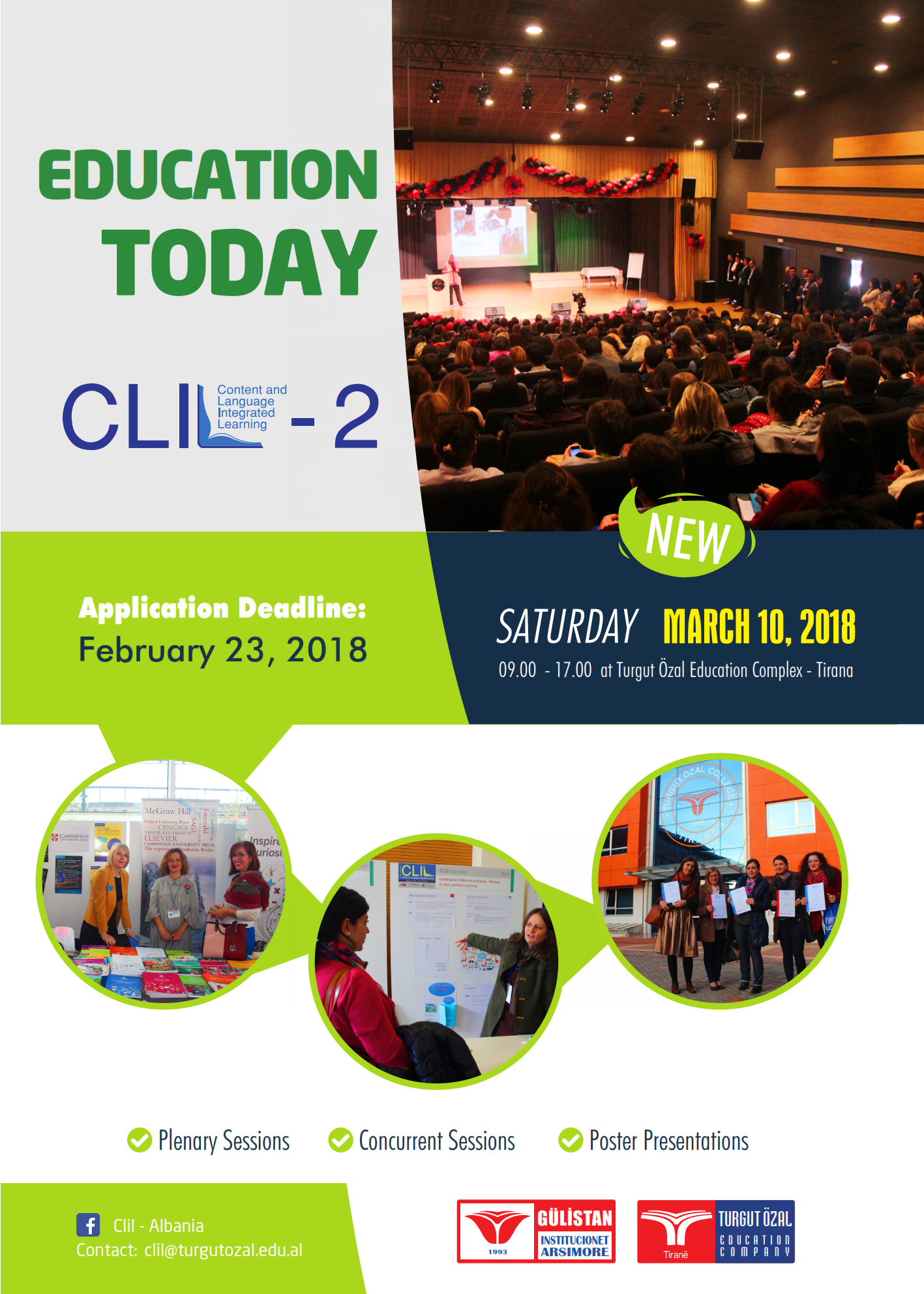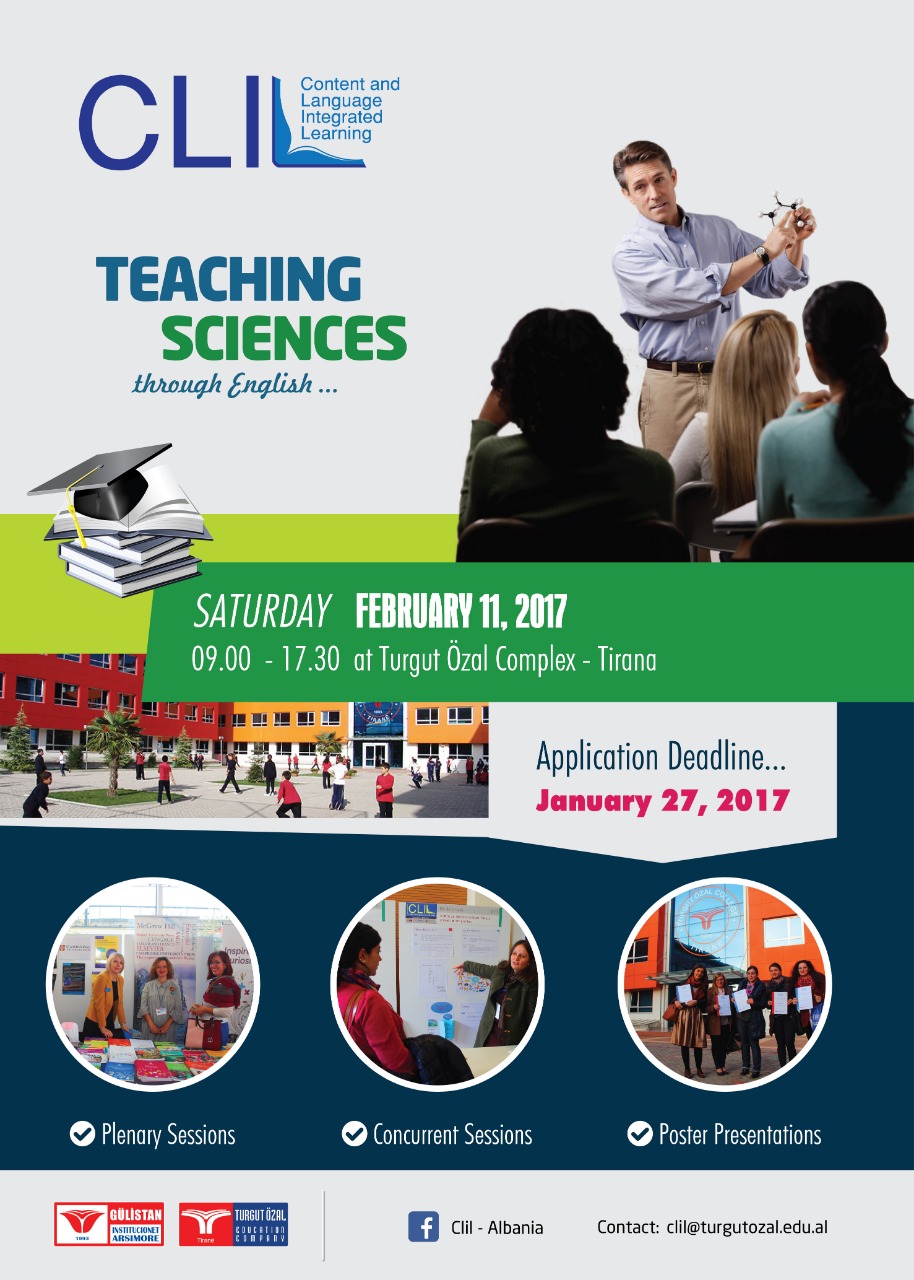 Turgut Ozal Education JSC
The leading education company in Albania
Today's techniques for  education go far beyond the classroom. Turgut Ozal Education JSC  thinks creatively to build training sessions and events that inspire staff and ensure a strong talent pipeline.
28
YEARS OF
EXPERIENCE
IN EDUCATION
Testimonials
Dedicated to serve our educators
"The Education Today Conference was an excellent opportunity to expand my professional knowledge and learn about new approaches to old issues. I feel lucky to be part of this community of educators that are working together to improve outcomes and experiences for our youth, and to bring the educational framework of the future into the present."
Participating in Education Today has helped me build a network of professional colleagues, develop my knowledge, and also gave the chance to make my first presentation at an educational conference. I learned a lot from other colleagues and we had helpful discussions about our way of developing lessons and the activities we used in the classroom. It was an exchange of skills and practices very valuable for each one of us. This has helped my students be more confident to express themselves in the project based learnings, solving problems and using 21-century skills such as collaboration, communication, creativity and critical thinking! .